Gold Coast Whale Watching
The whale watching seasons are expanding every year on the Gold Coast.
There are simply more whales travelling up and down the East Coast of Australia than any time in recent history.
Once the whales round Byron Bay the Eastern most point in Australia they love to bask in the warm clear water of the Gold Coast and beyond.
When you travel through the beautiful Broadwater the shore gradually gets smaller and smaller.
You pass the smaller boaties, fishermen, kyakers and we dodge the surfers crossing the Seaway for their own peice of paradise.
Our Broadwater has something for everyone!
It is not just whales you will see, schools of mullet, birds, sea turtles, dolphins and possibly even a dugong.
The shallow esturary of the Nerang River acts as a nursery for the region. This image is as you pass Wavebreak Island a popular relaxation destination on an empty island in the middle of the Broadwater.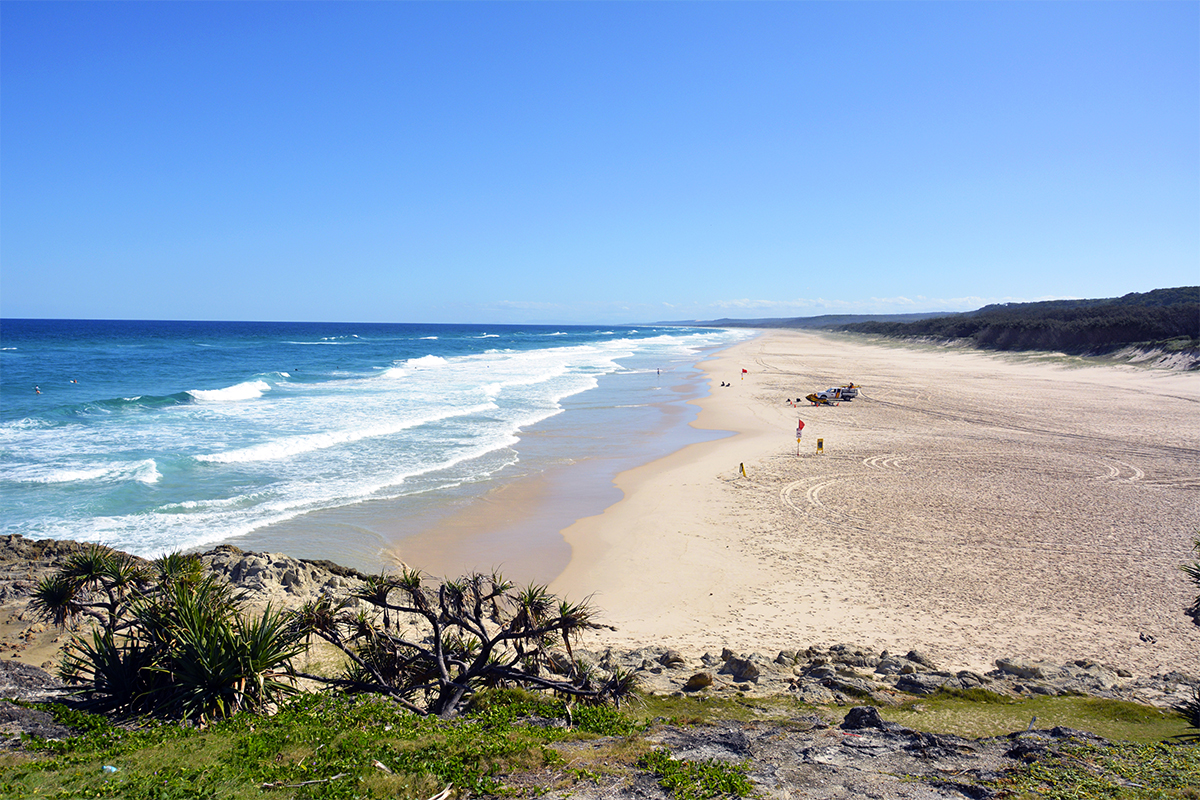 Main Beach North Stradbroke Island - looking all the way to South Stradbroke Island
South Stradbroke Island seems to stretch forever (check the photo at the top) but it fact joins up with North Stradbroke Island and on clear days you can see Morton Island to the north.